10 Nov

WILL OF KLONDIKE KING OF "SOURTOE COCKTAIL" LEAVES HIS TOES TO HOTEL BAR TO BE "TOEST OF TOWN"

Posted at 10:00h

in

Wills

Dick Stevenson, who in 1973 created the Sourtoe Cocktail (a shot of whiskey garnished with an amputated, mummified human toe) died at age 89 in November with his Will specifying that all of his toes be donated to the Dawson City (Yukon Territory, Canada) Downtown Hotel's bar (the Sourdough Saloon) where the drink (that made him famous) is served.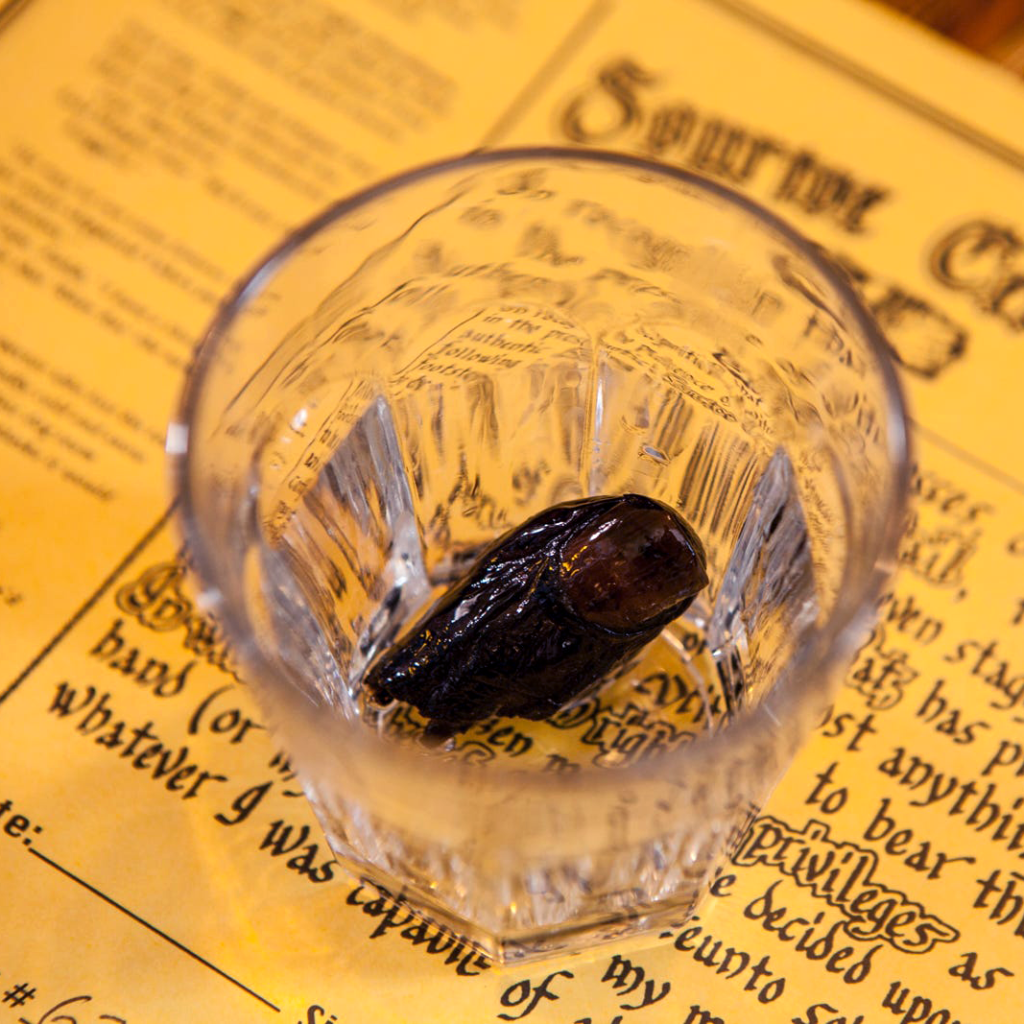 Stevenson came up with the idea of the Sourtoe Cocktail after buying a cabin and finding the previous owners had left behind a jar containing a preserved toe. Bar customers are told "you can drink it fast, you can drink it slow, but your lips must touch the toe." Customers are given a "Sourtoe Certificate" with that slogan after they have had their drink. However, customers are warned to not swallow a toe or else they are subject to a $500 fine. That has happened twice. The mummified human toes are packed in salt while not being served as a garnish for the Sourtoe Cocktail. Some patrons have also donated their toes (after getting frostbite) for use in the cocktails. Approximately 93,000 customers have been served this curious cocktail (a number that is certain to rise with this peculiar Will bequest that is getting much publicity). Stevenson's ashes will be displayed in the Dawson City Downton Hotel bar in a special toe-shaped urn.
There are several ways something similar (anatomical donation) could have been done in Texas –
By Will (similar to Stevenson);
By Disposition of Bodily Remains, Anatomical Donation or other written document with instructions on the anatomical gift;
Funeral arrangements with specific directions.
If interested in learning more, consider attending our next free "Estate Planning Essentials" workshop by calling us at (214) 720-0102 or sign up by clicking here.