09 Jun

Texas Medicaid Agency Again Loses Battle To Count Home As A Resource Without Prior Occupancy

A Texas appeals court has again ruled against the Texas Health and Human Services Commission's requirement that a long-term care Medicaid applicant occupy a home prior to moving into a nursing home for the home to be an excluded resource in determining long-term care Medicaid eligibility. Notwithstanding a prior ruling in another case that is consistent with this appeals court decision, the Texas Health and Human Service Commission (THHSC) has disregarded the court rulings and is (in effect) requiring applicants to sue to get a determination that the home does not count as a resource for the Medicaid applicant if the applicant failed to occupy the home prior to entering a nursing home.

If a long-term care Medicaid applicant achieves eligibility (which is means-tested), then the government will help pay for long-term care costs (Medicare has very limited coverage). Most Americans fail to have long-term care insurance or adequate income or resources to pay for long-term care. The average nursing home cost is over $7000 a month in Texas.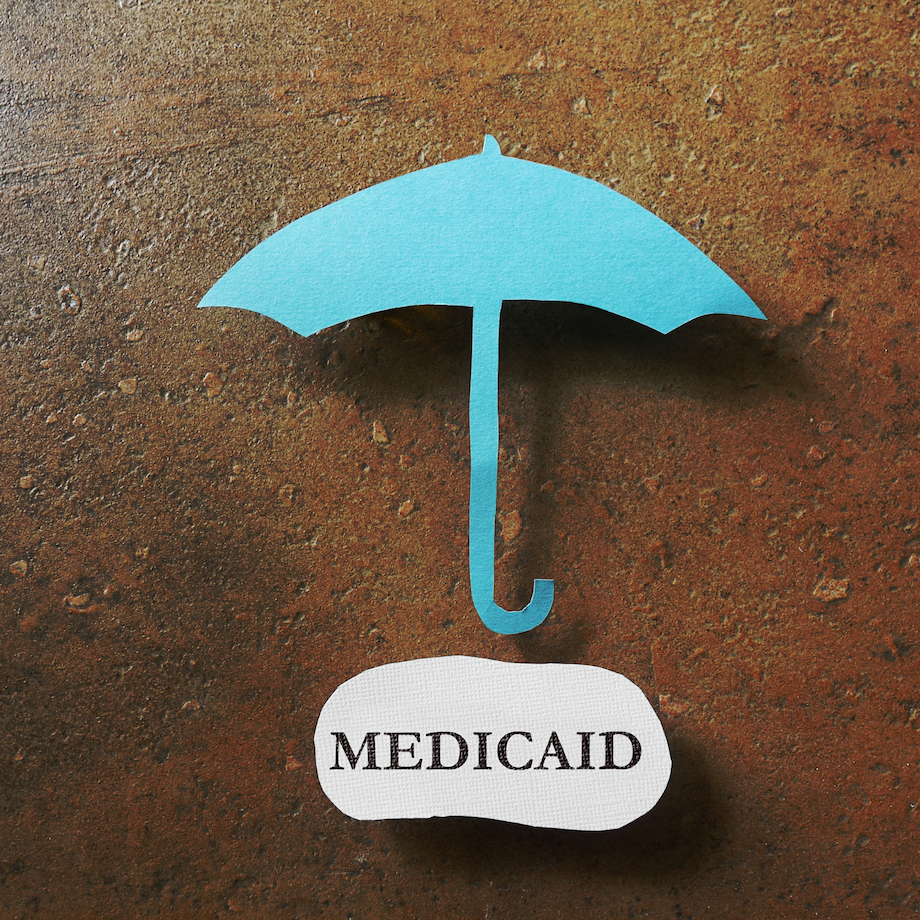 In Texas, a homestead is excluded as a resource (if not in a revocable living trust) if the equity limit is under $636,000 and the applicant is single. There is no equity limit if the Medicaid applicant is married. If the applicant is single, the applicant usually must indicate on the application that there is an intent to return home for the home to be excluded.
The Texas appeals court ruled that a married couple who purchased a half interest in their daughter's home after they moved into a nursing home were eligible for long-term care Medicaid (the cash used to purchase resulted in a spend-down of countable resources) and the home is a non-countable resource since they intended to move to the home if they were discharged. The court looked at the federal law which defines a home as the "dwelling an individual considers his or her established or principal home and to which he or she intends to return". In this case, the Medicaid applicants (who died before the case was decided) intended to move into their daughter's home if they were discharged. As a result, the court determined it was not countable as a resource.
The court indicated in its decision that although it is presumed the state agency's decision is supported by substantial evidence, it was the duty of the court to examine the statutory text to decide whether the agency's construction contradicted the law's plain language. The court determined that the HHSC interpretation requiring prior occupancy was unreasonable. The court reasoned that the federal law is that the mere consideration of the property being the applicant's home is sufficient for it to be a home that would be a non-countable resource. The court also mentioned if Congress had intended to require prior occupancy, it would have been easy for Congress to revise its law. Under existing rules, a Texas long-term care Medicaid recipient can own and occupy his or her home (prior to applying for Medicaid), sell the home, purchase another home, never occupy it, and still have the new home not count as a resource (even though it was never occupied). As a result, the court ruled that HHSC can't arbitrarily decide occupancy is only needed sometimes. So, the State can't always get what it wants. The State has been looking at each case to determine arbitrarily what it thinks would meet its definition of prior occupancy even if there is no such requirement under federal or state law.
If interested in learning more about this article or other estate planning, Medicaid and public benefits planning, probate, etc., attend one of our free upcoming virtual or in person Estate Planning Essentials workshops by clicking here or calling 214-720-0102. We make it simple to attend and it is without obligation.