04 Jun

TEXAS COURT RULES AGAINST PENALIZING INCAPACITATED MEDICAID APPLICANT IF NO REPRESENTATIVE APPOINTED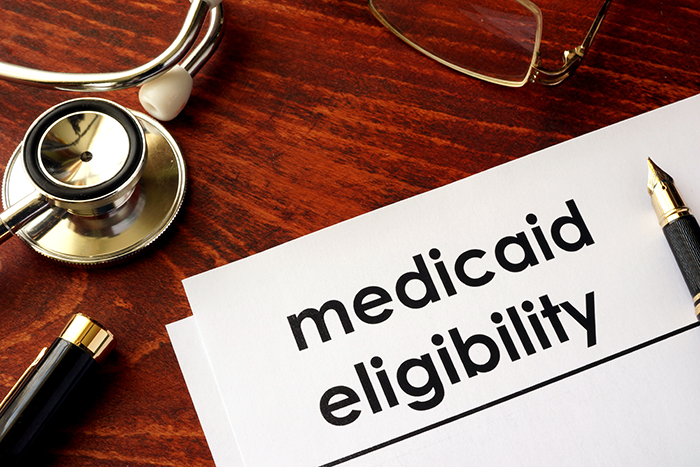 On May 24, 2019, a Texas appeals court ruled that if an incapacitated Medicaid applicant does not have a guardian appointed, then the resources of the applicant should be considered unavailable for Medicaid eligibility purposes. Usually, the cost of long-term care (such as a nursing home) in the Dallas area ranges around $5,000 to $9,000 per month. If one is single (as in the case above), then the Medicaid recipient would only need to give up his or her income as their share of care costs and the government would pay for care costs above that (although generally at a lower rate than the private pay rate).
Since most applicant's monthly income (typically Social Security and/or pension) is for below the average cost of care ($5,000 to $9,000 per month), planning is often done to shift the burden of cost of care to meet the Medicaid eligibility requirements. The countable resource limit (resources such as a homestead, car, funeral, personal property items, etc. generally do not count) for a person who is single is only $2,000. In the court case, the Medicaid applicant had some life insurance policies that had a cash surrender value of over $2,000 thus putting her over the limit. Texas denied her eligibility until after a guardian was appointed and the resources were "spent down" to be below $2,000.
The applicant argued that the assets should not count as a resource since her doctor ruled she was "totally incapacitated," and she could not liquidate the insurance policies without a guardian. The state argued that the applicant is presumed to have capacity until the court ruled otherwise. The Texas Court of Appeals affirmed the lower court decision that the assets were not available to her as an incapacitated person since no one else had access to her funds until a guardian was appointed.
If interested in learning more, consider attending our next free "Estate Planning Essentials" Workshop on Saturday, June 15, 2019 from 10:00 a.m. to 11:00 a.m. by calling us at (214) 720-0102 or signing up online at www.dallaselderlawyer.com or by clicking here.