15 Mar

THE "STATE AGE RATING FLEXIBILITY ACT OF 2017" SHOULD BE CALLED THE "AGE TAX OF 2017"

Federal law presently limits charging older adults (generally between 50 and 64 since many get Medicare at age 65) who need health insurance policies no more than three times the amount they charge other people the same products. However, if the State Age Rating Flexibility Act of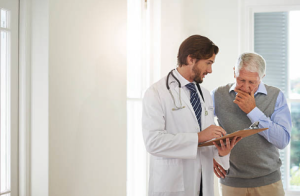 2017 is passed, then insurance companies may charge five times what they charge other people. As a result, doctor's bills and hospital bills would increase for many middle-aged Americans. On the average, adults 60 and older would have to pay $3,000 more a year for their health care coverage. This would likely eat into Americans retirement savings. AARP, a leading opponent of the "Age Tax", suggests that Congress should focus on cracking down on drug companies' high prices instead of increasing insurance company profits suggesting (as an example) that Medicare negotiate with drug companies to lower drug prices. AARP also suggests reducing barriers to global price competition by allowing for safe importation of lower-priced drugs since Americans pay the highest prescription drug prices in the world.
AARP argues that increasing insurance company profits is not the best way to lower health care costs.