29 Sep

Donanemab – The Next New Drug Likely To Be Approved In Slowing Memory Decline

Earlier this year, leqembi (a drug that slows memory decline for those in the early stages of Alzheimer's Disease by targeting the amyloid protein, usually common with those inflicted with Alzheimer's as it begins to form) was approved by both FDA and CMS (governmental assistance in helping pay for the drug).  However, many doctors are waiting for approval of donanemab (which is anticipated at the end of year 2023 or the beginning of year 2024) since the results might be better – especially for those who have a build-up of amyloid resulting in plaque in the brain (although this is also for those with early-stage Alzheimer's Disease).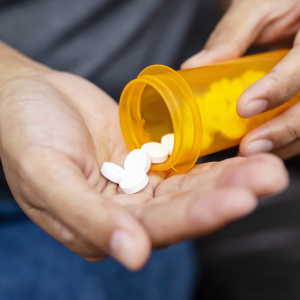 Existing research on the tested groups shows that donanemab slows the progression of memory loss by 35%.  Furthermore, approximately one-half of those tested had no thinking loss or memory decline after taking the drug for a year.  Although the FDA could request lengthier testing or a different type of group of participants since the great majority of the participants were white, it appears donenemab will be the next drug to be on the fast track for approval.
There could be side effects (all drugs seem to have side effects for some) such as bleeding in the brain or swelling of the brain (less than 2%). This drug would be given intravenously to patients on a monthly basis (at least initially).  The great majority of side effects were mild for those tested.  A brain scan or spinal tap is used to determine if there is plaque.
The drugs that have been approved to date are antibodies that detect amyloid and develop immune cells in the body to attack it.
It appears that each new drug that is approved results in a continuous slowing of the progression of Alzheimer's Disease and keeping a better quality of life for a lengthier period of time.  One step at a time is being taken toward a world without Alzheimer's. 
We hope you will join us in trying to achieve that goal by either joining and/or contributing to our Walk Team, Michael's Marchers, on the Walk to End Alzheimer's on the morning of November 4, 2023 by clicking here.
If interested in learning more about this article or other estate planning, Medicaid and public benefits planning, probate, etc., attend one of our free upcoming Estate Planning Essentials workshops by clicking here or calling 214-720-0102. We make it simple to attend and it is without obligation.