26 Oct

CMS BANS PRE-DISPUTE "BINDING" ARBITRATION CLAUSES IN NURSING HOME ADMISSIONS CONTRACTS – BUT WILL IT STAND?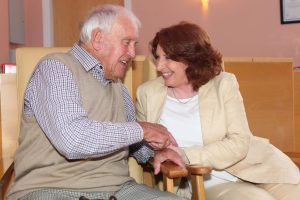 Most trial attorneys would say that plaintiffs are likely to receive more damages if they sue and have a right to a jury trial than if they are bound by arbitration. As a result, nursing homes and similar facilities routinely require that patients or their representatives be bound by arbitration in their nursing home admissions contracts. Generally, if a patient or their representative doesn't sign the contract, then they will not be permitted to stay at the facility. The Center for Medicare and Medicaid Services (CMS) recently has ruled (to be effective 11/28/16) this is "fundamentally unfair since, among other things, it is impossible for relatives or their decision-makers to give fully informed and voluntary consent to arbitration before a dispute has arisen." CMS has concluded that long-term care residents should have a right to access to the court system even if a dispute with the facility should later occur. As a result, CMS has banned binding pre-dispute arbitration clauses.
However, the banning of pre-dispute arbitration clauses is probably in conflict with the Federal Arbitration Act which requires arbitration clauses to be binding. CMS says they have authority pursuant to Congressional authority relating to the "health, safety and well-being of residents." The American Health Care Association (which represents care facilities such as nursing homes) thinks CMS overstepped its authority. Of course, the insurance rates of nursing homes would likely increase if residents had the right to sue which would cause some to close. Even though this is supposed to become effective on November 28, 2016, there is likely to be a fight on this which could take a long period of time.