01 Aug

BINGO! ELIZABETH HURLEY'S SON DINGS GRANDFATHER BING FOR MILLIONS DESPITE BEING BORN OUT OF WEDLOCK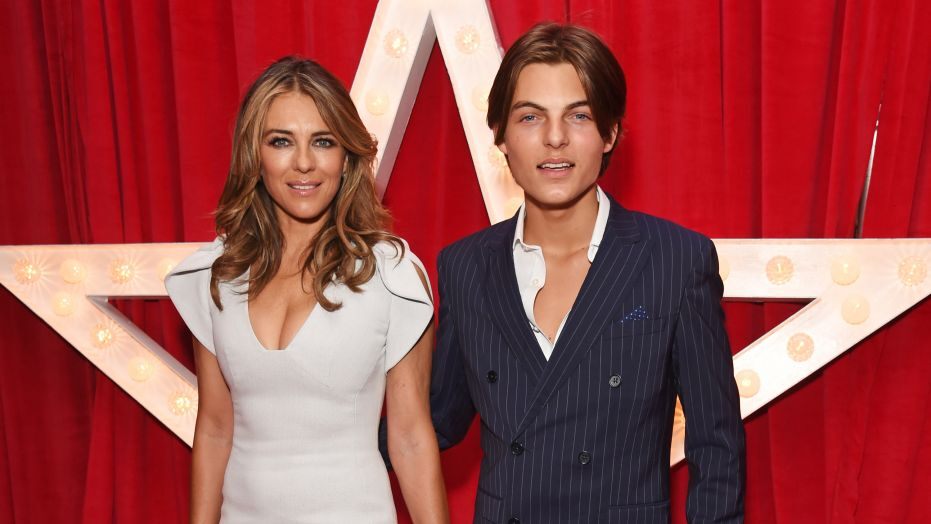 A California court has ruled that Elizabeth Hurley's son, Damian, remain a beneficiary of the trust of his grandfather, Dr. Peter Bing, notwithstanding Dr. Bing's attempt to change the terms of the trust that he established. Another grandchild, Kira Kerkorian, also benefits from this ruling.
Dr. Bing established an irrevocable trust for his future grandchildren (born to or adopted by his children) – before Damian and Kira were born. However, earlier this year, Dr. Bing went to court to "clarify" his irrevocable trust so that the word "grandchildren" (which he alleged was ambiguous) would exclude grandchildren born out of wedlock. Damian and Kira were born out of wedlock. They share the same father, businessman/producer Steve Bing. Dr. Bing's other two grandchildren (the children of Dr. Bing's daughter) were born during marriage.
The judge ruled the term "grandchild" is not ambiguous in the trust. Dr. Bing could have excluded grandchildren born out of wedlock if his trust clearly stated the same (and sometimes we have clients whose definition of child, grandchild or descendants exclude children born out of wedlock).
Dr. Bing (who previously donated at least $50 million to Stanford University) filed his motion before the court after Kira, the daughter of a relationship between Steve Bing and former tennis professional Lisa Bonder, "demanded" information on the trust. A trust beneficiary usually is entitled to a copy of the trust and could demand an accounting.
Interestingly, Steve had initially denied that Damian was his son. A paternity test proved Damian was his son. Steve provided for him financially all of his life.
A DNA test also determined that Steve Bing was the father of Kira Kerkorian. Originally, her mother, Lisa Bonder, claimed she was a child born of her 28 day marriage to Las Vegas casino billionaire, Kirk Kerkorian, and received $100,00 per month for child support. However, the MGM business tycoon Kerkorian, hired a private investigator who took a piece of dental floss from the trash of her ex-boyfriend, Steve Bing, which was used to determine that Bing was the father. Although Kira received $8.5 million as part of the divorce and probate settlement, she is now also entitled to millions from her biological grandfather, Dr. Bing, as a result of the ruling that Dr. Bing's trust was not ambiguous. It is anticipated that with DNA testing being more frequent, estate planning should consider the realization that there could be unintended beneficiaries.
If interested in learning more, consider attending our next free "Estate Planning Essentials" workshop by calling us at (214) 720-0102 or sign up by clicking here.