08 May

BILL TO KEEP PATIENT ALIVE IS NOT DEAD

Posted at 11:00h

in

Wills

One of the bills introduced in the Texas Senate requires doctors keep a patient alive (even if the doctor does not think that it is the right decision) pursuant to the patient's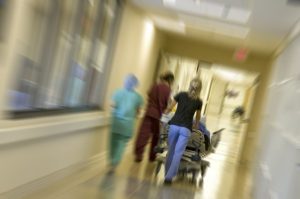 advance directive (i.e., living will) or the decision of the patient's family to prevent the patient's death. If this bill passes, the attending doctor would have to give life-sustaining medical treatment until the patient is transferred to a health care provider willing to honor the directive or treatment decision. Of course, the purpose of this bill is to amend the Advance Directive Act to protect the rights of patients and their families to decide whether, and under what circumstances, to choose or reject life-sustaining treatment. For more news and updates on elder law, click here to listen to Michael Cohen's weekly radio show.