31 Jul

2ND SUCCESS STORY OF THE MONTH – JUDGE TO HELP ALAMO DESCENDANTS SAVE "TARA" WITH ORDER PERMITTING LADYBIRD DEED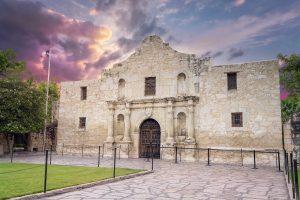 An ancestor of client received a Spanish land grant for what is presently client's homestead with the acreage surrounding it. The property has been passed from generation to generation for almost 200 years (well before Texas became a state). One of client's ancestors was even at the battle at the Alamo resulting in the designation of the property with a "historical marker". Similar to "Tara" in "Gone with the Wind", this property is more than just a piece of land for the client and his family. It is their history.
However, now their "Tara" may be subject to a different battle. Client now lacks mental capacity, and he never signed a general durable power of attorney. Since client had virtually no assets than his "Tara", he could not afford long-term care insurance. As a result, client must seek long-term care Medicaid.
As a condition to receiving Medicaid, a homestead (which does not count as a resource if the applicant is single and the equity of the Texas homestead is less than $572,000 in year 2018 – no limit if married and one spouse lives in the community), the state has a right to make a claim against the homestead after the Medicaid recipient's death to the extent that Medicaid benefits have been advanced if the property is to pass by Will or by intestacy (without a Will). In this case, client has no Will. So, if client receives Medicaid, "Tara" will be facing an attack by the state for reimbursement (and if large enough of a claim, the property could be lost to the state).
Normally, if a client has mental capacity or if client has a power of attorney with proper authority, all one has to do before they die is to sign a "Ladybird Deed" – which is an enhanced (the retention of the right to sell the property, etc.) life estate deed. However, in this case, the client lacks mental capacity, and he never signed a power of attorney. As a result, guardianship is now needed so that someone can act on his behalf (ranging from signing a nursing home admission contract and a Medicaid application to signing a deed). So, if the family has any hope of saving "Tara", then the court would have to give approval of the guardian to sign a Ladybird Deed.
When there is a guardianship, the court is supposed to make decisions as to what is in the "best interest of the ward". So, it could be argued that a Ladybird Deed is in the best interest of the family – not the ward (the client). As a result, none of the local attorneys in the county where the property is located thought it was possible to save "Tara". However, the Texas Estates Code does give permission to allow certain transfers for Medicaid purposes. Even Wills can be modified after death if there is a tax or public benefits reason. As a result, it is anticipated (although not finalized) that the Judge will permit the signing of a Ladybird Deed to save "Tara".
Listen to Michael B. Cohen's podcast here, where he talks about this months success story.
If interested in attending our free "Estate Planning Essentials" workshop, the next workshop will be held on Thursday, August 2, 2018 at 1:00 p.m. and on Saturday, August 25, 2018 at 10:00 a.m. To register, call (214) 720-0102 or sign up at www.dallaselderlawyer.com.