05 Oct

When Are Rumors Of A Missing Person's Death No Longer Greatly Exaggerated In Probate?

Where there is a will there is a way (and even if there is no will, there is a way – it's just more costly).

The probate process is designed so that an executor or administrator can pay the debts of the deceased and distribute the assets in accordance with the will of the deceased or by the laws of intestacy (if there is no will).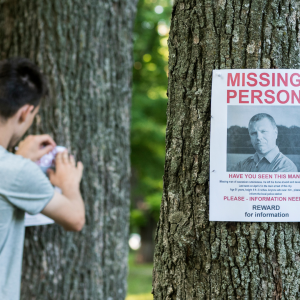 Before a representative (executor or administrator) is approved to act on behalf of the estate, there needs to be proof of death – but what happens if the person presumed to be dead is missing and there is no proof of death?
COURT DETERMINES DEATH OF MISSING PERSON
Texas law permits an interested person to prove to the court by circumstantial evidence that a missing person is dead so that his or her will could be probated or there could be an administration of his or her estate. The court can order a citation be issued to the person presumed dead. The citation can be served by publication (i.e., notice or ad in the newspaper) and by additional methods directed by the court to notify law enforcement (i.e., police, Texas Department of Public Safety "Missing and Unidentified Persons Online Bulletin, etc.") and public welfare agencies to conduct a search. The court may also require a private investigator to be hired (paid for by the assets of the estate). The courts will likely require the person be missing for several years before there is a presumption of death – even though there is no exact time for a person to be missing to be presumed dead.
DISTRIBUTION OF THE ESTATE 
Unlike normal probate rules, the executor or administrator of the estate of a person presumed dead must wait for at least three years after being granted letters testamentary or letters of administration before distributing assets of the estate to the beneficiaries or heirs.
WHAT HAPPENS IF RUMORS OF MISSING PERSON'S DEATH WERE GREATLY EXAGGERATED?
If there is direct evidence that the missing person presumed dead was living at any time after letters testamentary or letters of administration were granted, then the person is entitled to have their estate, or its residue, restored including rents and profits from the estate. However, if the missing person owned real estate that was sold to a bona fide purchaser for fair market value, the missing person can only get the proceeds or residue of the proceeds from the sale of the property.
NO LIABILITY OF PERSONAL REPRESENTATIVE OR SURETY
The executor or administrator of an estate who distributes assets of the estate of the person presumed dead (but later found to be alive after letters testamentary or administration was granted) by circumstantial evidence is not liable for any assets of the estate distributed as allowed by court order.
Furthermore, a surety is not liable for any act of the executor or administrator that was done in compliance with a court order.
If interested in learning more about this article or other estate planning, Medicaid and public benefits planning, probate, etc., attend one of our free upcoming Estate Planning Essentials workshops by clicking here or calling 214-720-0102. We make it simple to attend and it is without obligation.