13 Jun

VETERANS PENSION PROGRAM ELIGIBILITY RULES LIKELY TO CHANGE AFTER GAO REPORT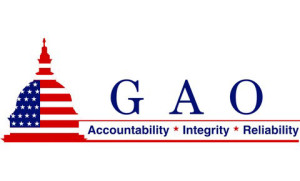 The Government Accountability Office (GAO) released a report last week regarding abuse of the Veterans Pension Program which is likely to spur a major change in the eligibility rules and make it more difficult for a wartime veteran (or his or her surviving spouse) to obtain benefits to help pay for assisted living, nursing home costs and other medical expenses. To qualify for this program at the present time (which can pay more than $20,000 per year), the wartime veteran (or surviving spouse) must have limited resources. However, the present rules do not prohibit an applicant from transferring assets (whether by gift or trust). So, an applicant could simply gift a large amount of their resources without penalty and possibly be entitled to the benefits. As a result, financial planners and attorneys have advised clients to take advantage of the present rules. Use of trusts and the purchase of annuities are common to help the veteran (or his or her surviving spouse) achieve eligibility while taking in consideration other issues such as creditor protection, saving on taxes, and planning for other public benefits. The GAO report has concluded that weak oversight and unclear rules has made the VA system fertile grounds for abuse by lawyers and financial planners.
As reported in the March 2012 issue of the Texas Elder Law e-letter, it is anticipated that changes will be made – especially at a time when there is a great likelihood of deep budget cuts and the payment of these benefits burdens federal spending. The Department of Veterans Affairs is presently drafting new regulations to penalize certain transfers – similar to the anti-fraud rules Medicaid has utilized. However, it is this author's opinion that although this will deter many from applying, other planning will probably result to comply with the new rules – it is just human nature.
For more information on Veterans Pension Program, please call our Dallas office (214)720.0102.