23 Oct

STANDBY REVERSE MORTGAGES: POSSIBLE RISK MANAGEMENT TOOL FOR RETIREMENT DISTRIBUTION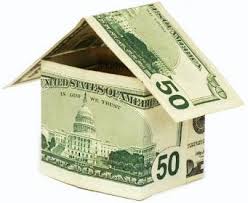 The Journal of Financial Planning recently reported that a standby reverse mortgage (SRM) can be helpful as a risk management tool to help clients meet their retirement goals. The SRM represents an additional source of readily available cash in a bucket strategy to draw upon if client's portfolio value deviates substantially from capital needs. The second bucket has attractive features including a lower cost, non-cancellable line of credit, and a line of credit that can be paid back at any time without penalty. The two bucket approach improves portfolio survival rates due to the mitigation of volatility of having to sell investments when depreciated. However, if the only asset is one's home, then this strategy should probably not be utilized and one should probably not use a reverse mortgage to avoid bankruptcy.
Thanks to David Ponder at 360 Mortgage for providing much of this information.
For more information on Estate Planning strategies, contact our Dallas office 214-720-0102.