02 Nov

SOCIAL SECURITY RECIPIENTS TO RECEIVE 2.8% INCREASE IN 1029 – BUT IS THAT FAIR TO SENIORS?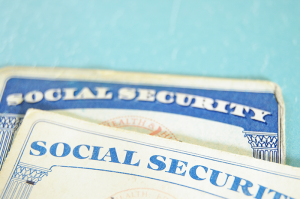 Social Security beneficiaries will receive the highest increase (2.8%) in benefits in seven years based on the cost of living adjustment (COLA) due to inflation in changes for housing, clothing, transportation, energy, medical care, recreation and education – which is the Consumer Price Index for Urban Wage Earners and Clerical Workers (CPI-W). Approximately 70 million Americans will benefit from this increase.
Although Social Security recipients are fortunate to have inflation protection (unlike most private pensions) and we should be concerned about an increasing federal deficit, many believe the annual adjustment is too small since the present index does not reflect the more prevalent costs (such as health care costs, Medigap insurance and drugs) of seniors. A different consumer price index (CPI-E), which is designed to more accurately represent the cost of households headed by an individual 62 or more (such as higher health care costs which usually is greater than inflation), has been proposed by many who are more concerned about fairness to the elderly.
Fortunately, the typical Medicare Part B premium (which covers doctor visits and outpatient care) will only increase $1.50 a month to $135.50 for year 2019 and the annual outpatient deductible (the amount of outpatient payment before Medicare pays) will only increase $2 to $185 next year and inpatient deductible will increase by $24 to $1,364 next year.