22 Sep

MEDICARE NURSING HOME RATING SYSTEM FLAWED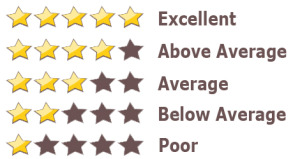 Medicare's rating system for nursing homes is often misleading. Medicare set up a rating system in 2009 with the hopes that nursing homes would make efforts to increase the star rating (maximum of 5 stars) by improving the quality of care.
However, some nursing homes have found ways to abuse the system to increase its rating. For example, nursing homes can get an extra star on its rating if it increases its staff on the presumption that a better staff-to-patient would increase the quality of care. On its face, that would seem reasonable. However, nursing homes often know when an inspection is to occur, so they increase their staff before the inspection and reduce it after the inspection occurs. Additionally facilities can often give their own reports on staffing or quality measures which can be manipulated and are also often misleading. This is accepted by Medicare without independent verification.
Last year a California nursing home with highest listing (5 stars) was assessed the highest financial penalty possible since not only were the consumer complaints against it well over the statewide average, but it also caused the death of at least one woman who was given an overdose of a blood thinner. The facility often had a scarcity of basic supplies in addition to a shortfall of quality staff.
There are about 50 nursing homes on a watch list by the federal government due to concerns about quality of care – yet nearly two-thirds hold four or five star ratings for their staff levels and quality statistics.
While the basic precept of a rating system is a good idea, consumers can often be mislead by the current system. Later this year, Medicare plans to introduce similar five star ratings for hospitals, dialysis centers and home health agencies.
For help with Medicaid application give our office a call 214-720-0102.