16 Nov

LANDMARK SETTLEMENT FOR MEDICARE PATIENTS WHO HAVE CHRONIC CONDITION AND ARE DISABLED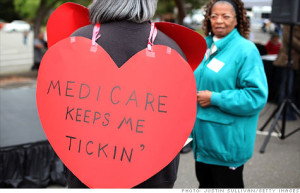 The Obama Administration has agreed to settle a nationwide class action lawsuit to end the standard practice to require Medicare beneficiaries to show a likelihood of improvement before Medicare would pay for therapy or skilled nursing services.
As previously reported in the Texas Elder Law e-letter, neither Medicare law nor regulations require beneficiaries to show a likelihood of improvement. Courts have consistently ruled against Medicare contractors use of the more restrictive standard that there be a termination of coverage if the patient reaches a plateau or does not progress towards improvement. The standard agreed to by the government under the settlement is that Medicare will pay for services if they are needed to "maintain the patient's current condition or prevent or slow further deterioration."
Due to the difficulty in getting Medicare coverage, patients often planned to accelerate Medicaid coverage for the costs of care.
Plaintiffs in the case included the Parkinson's Action Network, the National Multiple Sclerosis Society, the Paralyzed Veterans of America and the National Committee to Preserve Social Security and Medicare.
For more information on Medicare coverage for those with chronic conditions and are disabled, please call our Dallas office at (214) 720-0102.