04 Jun

FIVE COMMON MISTAKES AT WILL SIGNING

Posted at 14:24h

in

Wills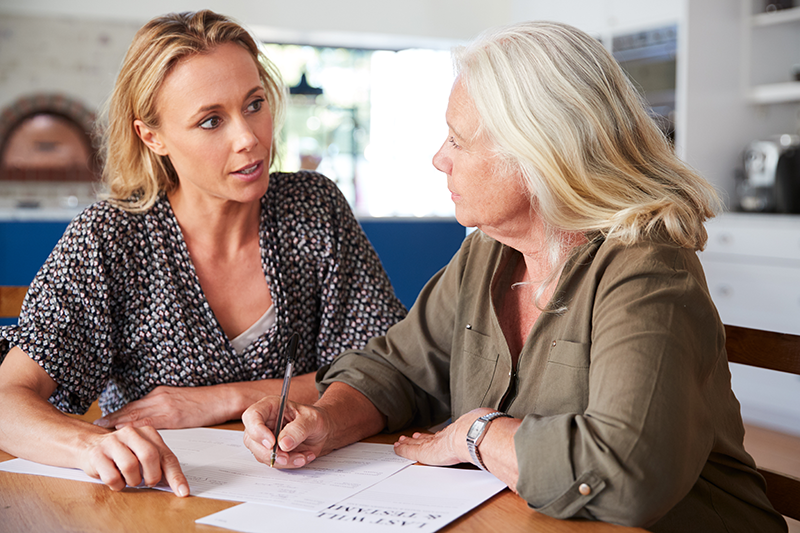 Mistakes made during the signing of a Will are frequently the cause of litigation. Some of the common mistakes are as follows:
Attorney should handle the Will signing ceremony.
Although it is not required by law that an attorney handle the ceremony, the probability of error is likely to increase. It is best to only have the person signing the Will (the "testator"), the attorney, two disinterested witnesses and the notary present. If others are present, there is a greater likelihood of a claim for undue influence, duress, etc.
Although sometimes a testator cannot physically sign and can have others sign on their behalf at their direction (see our article "Will by Blinking of Eyes Approved by Court"), sometimes the testator fails to sign the Will or perhaps they sign the wrong Will. This is most likely to occur when a husband and wife are signing at the same time.
Will lacks two witnesses.
Under Texas law, two competent witnesses are required for non-holographic Wills. In Texas, the witnesses should be at least 14 years of age and have sufficient mental capacity. If a beneficiary serves as a witness, then a gift to the beneficiary could be void although the Will is valid. However, if the witness is an heir who would have inherited if there was no Will, then the beneficiary would be entitled to the smaller of whatever passed to the beneficiary by the Will or by the laws of intestacy.
Self-Proving Affidavit incorrect.
The self-proving affidavit at the end of the Will is is used to avoid bringing witnesses to court. The testator and two disinterested witnesses should sign the self-proving affidavit before a notary public. Sometimes one or more of them fail to sign the self-proving affidavit resulting in a witness or the notary having to go to court.
Signing two original Wills.
Since it is easier to probate an original Will (not a copy), some make the mistake of signing two duplicates. However, if one of the two duplicate originals is destroyed, the general presumption is that the testator intends to revoke the other.
If interested in learning more, consider attending our next free "Estate Planning Essentials" Workshop on Saturday, June 15, 2019 from 10:00 a.m. to 11:00 a.m. by calling us at (214) 720-0102 or signing up online at www.dallaselderlawyer.com or by clicking here.