16 Oct

Digital Asset Trusts- Estate Planning for Recent Technology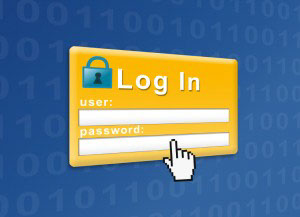 There are many types of digital assets stored on computers, smart phones, websites, etc., including: (1) personal assets (such as photos, medical records, tax documents, etc.) that require a login with a different password; (2) social media (i.e., Facebook and Twitter, emails that store videos, etc.; (3) financial assets (such as PayPal, bank accounts accessed by computer, etc.); and (4) business accounts – information on customer addresses, shopping patterns, legal files, blogs or domain names, on-line accounts, iCloud, etc., that may only be retrieved through a password or e-mail.
The reasons to plan for your digital assets include: (1) preventing on-line identity theft; (2) your wishes are respected; and (3) uncertainty of existing law. For example, when someone lacks capacity or dies, they can't monitor their accounts and criminals have used this as an opportunity to hack these accounts, get state identification cards, etc. Very few states have developed laws on digital assets at this time. Further, although many on-line services have their own policies, the client may not be satisfied with such policy (assuming they knew of the policy). For example, Yahoo's policy is "You agree that your Yahoo! Account is non-transferable and any rights to your Yahoo! ID or contents within your account terminate on your death. On receipt of a death certificate, your account may be terminated and all contents therein permanently deleted." There has been a case where Yahoo refused access to the father of the e-mail account of his son who was a soldier killed in Iraq.
Planning ranges from password and username protection and who has access to that information (so that may be included in one's power of attorney in the event of incapacity) to preparation of a trust since many digital assets are in the form of licenses which can be transferred to a trust to give the trustee the authority to manage and transfer assets if there is substantial value for the digital assets. Some have suggested digital executors for wills.
It seems like it would only be a matter of time before Texas and Congress begin to address these issues in this new era.