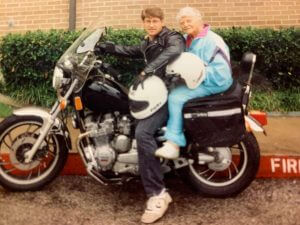 In Memory of "Grandma Gussie"
She died on June 15, 2008 (she was born on January 15, 1901).
Some of the following are true stories about my wife's feisty 107-year old Grandmother, affectionately called "Grandma Gussie". Some of the stories are simply fictional or just humor regarding the elderly. I want to encourage anyone to send me their stories or jokes concerning the elderly.